The whole object of travel is not to set foot on foreign land; it is at last to set foot on one's own country as a foreign land.  ~G.K. Chesterton
I came across this quote and liked it. Not because I am a great traveler, because I am not, but because it reminded me of a wonderful aspect of writing that seems to happen just when I need it most: the opportunity to look at something so very familiar, yet to see it with new eyes.
Confession time. The wenches have been in a slump for quite a few months. For one reason and another, neither of us has had much time, inspiration or enthusiasm for writing. We'd try. We'd pick up something we started previously and try to jump in again. That would work for a while then it would peter out… So we'd start something new that sounded fun. That would work for a while and then it would peter out… so for a while we just stopped writing and chatted instead. Then Christmas hit. Then school and work holidays. Then moving house and family weddings. Before we knew it, we realized we had not posted anything new since August and for two wenches addicted to comments from their devoted readers, this was unacceptable!
In desperation we dug through our archives and pulled out a story that we had written last January and had put aside to rest. We do that from time to time – we will write a story straight through and then set it aside to give us some distance. When we return to it, it's easier to look at it dispassionately and to find inconsistencies and plot holes that were overlooked in the frenzy of writing. (Oh, how I miss that frenzy of writing…)
Somehow, this story sat there, languishing, for an entire year while we tried to write other things in fits and starts, until our frustration forced us to double-click on that little folder icon and give it another look.
OMG!!! We started reading and couldn't stop! We marveled to each other! We grinned as we lost ourselves in the plot and characters. That's part of what is so fun about letting a story rest – the coming back to look at it with fresh eyes – as a foreign land to a traveler long away from home. It had been so long that we couldn't exactly remember what was coming, or how we had decided to resolve certain conflicts. Scenes that I wrote blurred into scenes that Tina wrote and merged into a seamless story. I just finished the last part today and I can tell you that I am excited, thrilled, proud, humbled and anxious to finish polishing it and start posting… (drumroll please):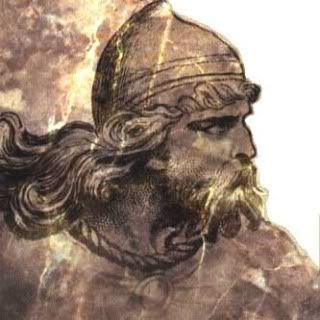 Peace Weaver: The story of a Saxon lord and a Norman lady, taking place in the time of William the Conqueror. Look for it at AHA in the next few weeks.